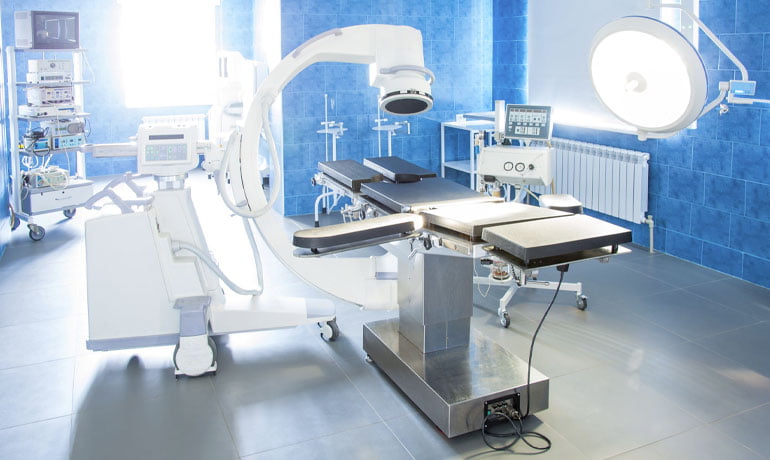 DTH understands the urgency in delivering life–saving medical products, devices, equipment, blood, tissue, organs, diagnostic samples, ambient medical and biohazard material on time. Our decade long experience of transporting Life Science Products and Medical Instruments to and from hospitals, clinics, research labs, and distribution centers gives our customers personalized solutions to their time-critical transportation needs.
DTH's proprietary automated operating system was designed for speed of order taking and flight and driver selection. This operating system combined with our experienced Customer Service Staff, strict adherence to our Standard Operation Procedures, and 24/7/365 operation team has earned us the reputation of reliability for time-critical/life- saving transport.
Communication during the shipping process is paramount at DTH. In addition to real-time visibility of your shipments, all parties involved will receive continuous status updates.
Satellite tracking is available for all expedited ground shipments.
MEDICAL DEVICE & LIFE SCIENCE LOGISTIC FEATURES
• 24 Hour Around the Clock Pick-Up and Delivery
• Point-to-Point Field Tech Pick-Up and Delivery
• Next Flight Out, Ground Carrier, and Ground Expedite Options
• Same Day Service–Inter City Moves
• Inventory–Parts Depot
• Satellite Tracking on All Medical Ground Moves
• Web Based–Real Time Status Updates in the Shipping Cycle
• Air Charter
• On Board Courier
• Trained Drivers in Medical Protocol Delivery
• Web Order Entry and Tracking
• Experience in High-Value Movement
• 99.9% claims Free (Last Ten Years)
• Online Reporting and Management Data
• Routing Changes in Transit
• Same-Day Medical Carrier and Delivery Service
• Scheduled and Route Specimen Pickup and Delivery